Harbor - UCLA Medical Center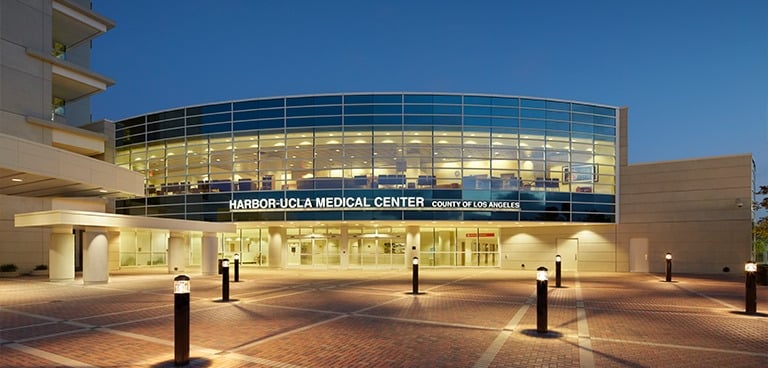 Location
Los Angeles, California
Owner
Los Angeles Department of Public Works
Project Dates
2016 - 2017
Services Provided
Planning
Cost Estimating
Master Scheduling
Construction Management
PROJECT DESCRIPTION
The UC Harbor Medical Campus program consists of 18 major projects spread throughout the campus.
Outpatient Building "A" Project —Approximately 130,000 GSF.

Outpatient Building "C" Project -Approximately 97,000 GSF.

Central Plant, Central Utility Tunnel, and Central I.T. Buildings Project.

Staff Parking Structure Project for Approximately 750-850 cars.

Interim Helipad Project.

Inpatient Hospital Tower Project with Approximately 450 beds.

The repurposing/remodeling of the existing Hospital Tower Project is about 234,000 SF.

Public/Staff Parking Structure Project for up to approximately 2,300 spaces.

Outpatient Building "B" Project -Approximately 97,000 GSF.
The main goal of the planning effort is to develop a coherent physical master plan which would enhance the unique, and highly interactive, the relationship between the clinical, educational, and research components of the Harbor-UCLA Medical Center Campus. The physical master plans are augmented and supported by a programmatic assessment of Harbor-UCLA intended to validate the existing Harbor-UCLA and MLK Hospital planning initiatives, identify opportunities for future operational improvements, project future patient demand and define future services offered on the campus.
The master plan defines a radically different future campus than exists today. A new Hospital Tower connected to the existing buildings that will remain will be the main focal point and new center of the campus. Outpatient facilities are consolidated into a sub-campus close to each other, LA BioMed, and the New Hospital Tower. New LA BioMed facilities are consolidated into another sub-campus close to the outpatient facilities and the new Hospital Tower. Open plazas and landscaped areas for pedestrian circulation form the core of the campus and join the Hospital, LA BioMed, and Outpatient campus. This new open space will enhance the patient, visitor, and staff experience on the campus. Patient and visitor vehicular entrances and parking are realigned off Carson Street and staff vehicular entrances are provided off Vermont Avenue and 220th Street. By re-configuring parking in this way, travel distances, vehicular circulation, and wayfinding will be improved. The west side of the campus is reserved for future development. The spatial program for the campus includes core County of Los Angeles healthcare services, research facilities focused on wellness; and retail/commercial services which support the campus' core mission. The new campus also engages Carson Street and the surrounding community by aligning services utilized by the community towards this major thoroughfare.