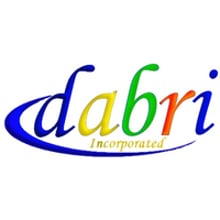 Dabri, Inc. is a professional program management, infrastructure engineering, and construction management consulting firm, serving the Northern and Southern California Area since 2001. We provide project management, engineering, cost estimating, scheduling, QA/QC, project controls, change management, and general consulting services for public and private clients; specializing in a wide range of market sectors including transportation, infrastructure, water/wastewater, aviation, recreation, educational, and healthcare facilities.
The principals of Dabri have worked together for many years. This long-term partnership creates a stable, collegial atmosphere that permeates every aspect of the business. Our employees have a history of longevity with the company which provides clients with a continuity of expertise and a strong commitment to quality, and on-time performance. Our senior project managers and staff have the competence and knowledge to make key decisions on site, helping to keep projects on schedule and on budget.
Dabri, Inc. is certified as CBE, LBE, WBE, MBE, DBE, and SBE with various agencies.
Certified as LBE, WBE, MBE – City and County of San Francisco;

Certified as DBE and SMBE under California Unified (CALTRAN);

Certified as CBE, SBE, MBE, and WBE – County of Los Angeles;

Certified as SBE from Metropolitan Water District of Southern California;

Certified as WMBE – Women Minority Business Enterprise Clearinghouse, Public Utilities Commission- State of California;

Certified as WBE/MBE – Contra Costa County, California;

Certified as LBE, SBE, VSBE – Port of Oakland, Oakland;

Certified as SLBE – Alameda County

Certified as Local and Very Small Local Business Enterprise ACTIA;

Certified as SBE – Port of Long Beach, Long Beach;

Certified as SBE – Department of General Services, State of California;

Certified as MBE/SBE – BART;
Giving back to our community
At Dabri, Inc. contributing to the community is a core belief. This gives us the opportunity to get to know, engage and mentor our community members. We have worked closely with our partners and volunteered countless hours developing educational and career specialized programs for students of all ages and backgrounds. This program plays a key role in connecting contractors and consultants with local non-profits strengthening bonds between all members of our community.